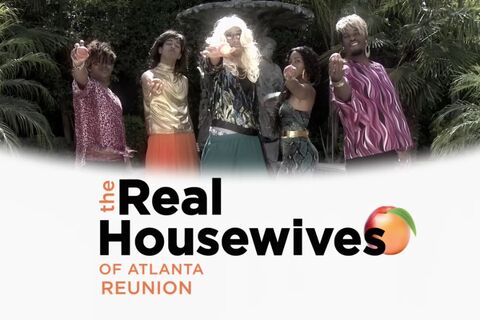 The Real Housewives of Atlanta Reunion
is a skit used in the season 2 episode, "Waiting to Exhale".
All the Real Housewives of Atlanta do is call each other "bitches", throw water into each other's face, fight and argue about small things but they come back for the reunion and clips from the past season of the show. The skit ends with all of them fighting each other.
Tyler Haley as Kimmy
Lionel Boyce as NeNe
Taco Bennett as Sheree
Jasper Dolphin as Kandi